On July 4 PUBG pc Lite the most popular game PlayerUnknown's Battlegrounds will be Officially launched in India
PUBG is the most popular game in India since 2018 there is so much craze about this game in India after launching of this game there are so many players and streamer came into spotlight and gained much popularity
PUBG Pc Lite is basically low specification requiring game can be run on low end Pcs
It will be free to play this game in India
This game will run on your potato pc too
This game can be played smoothly without any lag as servers are installed in India so there will be low Ping and game will run smoothly
Soon PUBG PC Lite will be available on steam.
This game will run on integrated graphics card too there is no need for dedicated graphics card to run this game
The size of game is 2.3GB after downloading setup file
Here's How to install PUBG Pc Lite in India?
For downloading this game first check the specification in picture below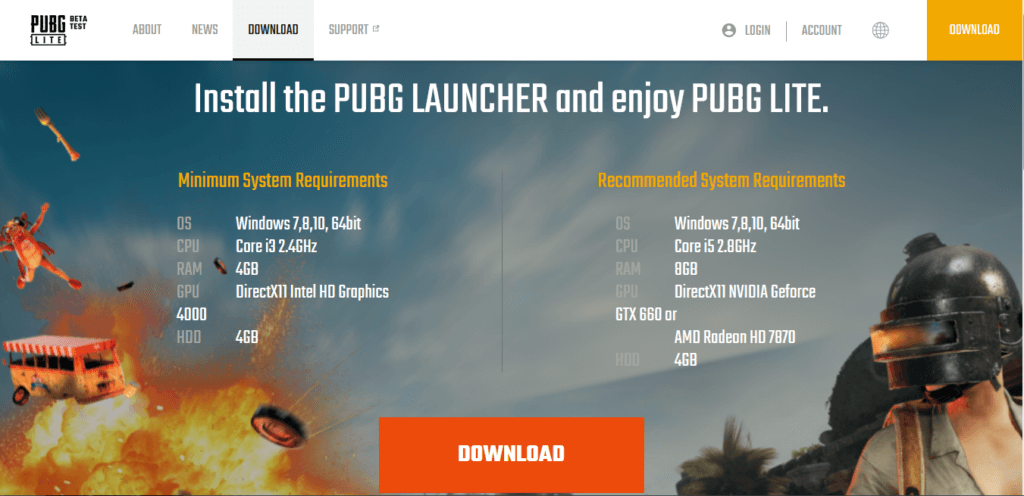 go to this official link (click here )
And click on download button
After installing setup file the game will start to download the game this will require your login details or you can simply login with Facebook
Now accept the term and conditions and choose your nickname
Enjoy the game!!
Also read: which smartphone is best under RS 35,000